Customer supplied content
These terms and conditions apply to all advertising campaigns ('Campaigns') and other material accepted by Jobcentresnigeria.com for display on any of our web sites. By placing any such material you accept these terms and conditions as principal, even if you are acting as agent or buyer for the third party advertiser.
We must receive the complete creative content for a Campaign in acceptable format at least two working days before 9.00am on the go-live date specified in your order. Otherwise, we may not be able to achieve the specified go-live date but you must pay the full amount set out in the order irrespective of whether any delivery target for impressions have been met.
To cancel or alter an order for a Campaign you must inform us, by fax or email at the number or address on the order, at least two working days before 9 am on the go-live date specified in your order. Otherwise you must pay the full amount set out in the order, irrespective of whether any delivery targets for impressions have been met.
You are responsible for the content of material supplied by you and for ensuring that you have the right to supply it to us and that it complies with all relevant legislation and codes of practice. If we receive complaints about any material or its content we may, at our discretion, remove the material from display without reference or liability to you. You will indemnify us against any claim that the material infringes the intellectual property rights or other rights of others or is defamatory or otherwise offensive.
If you are an employment agency or an employment business. it is your responsibility to ensure the advertisements you place on Jobcentresnigeria.com
You are also responsible for fulfilling and dealing with any orders or enquiries relating to the goods or services to which a Campaign relates and you will indemnify and hold us harmless accordingly.
Where a Campaign is sold on a cpm basis, we will provide you with a password to enable you to monitor the number of impressions served in lieu of any other right of audit. You will not use the password, or the system to which it gives you access, for any other purpose.
Your sole remedy if we, or our third party subcontractors who may host and serve Campaigns from time to time, make an error in displaying any Campaign is the cost of re-running the relevant Campaign. Neither we nor our subcontractors shall be liable in any circumstances for any loss of profit or business. We shall, additionally, have no liability for failure to display the Campaign caused by circumstances outside our control.


Cookies
What are cookies and similar technologies?
Cookies are small pieces of information sent to your computer or mobile phone (referred to as a "device") browser from a website and stored on your device. Further general information on cookies can be found at aboutcookies.org. Other technologies work in a similar way to cookies by storing information on or accessing it from a mobile device including a mobile device Identifier for Advertising (IFA) or Android ID.
How are they used?
Cookies enable us and our partner organisations to identify your device when you access our website. The information they contain can then be used to:
Personalise the website by storing the preferences a user selects for the site;
Store information as part of the function of the website, such as shopping basket contents;
Restrict access to registered user's data and limit access to "paid for" services; unless for pilot period
Collect aggregated statistical information about the use of the website.
Display advertising more relevant to user's interests either on the site or on other sites users may visit.
What information do they contain?
There is no personally identifiable information held in our cookies or the cookies used by our partner organisations from which you can be directly identified (so for example there is no information held such as a name or email address). Cookies will often contain a unique reference code identifier, relevant to a visitor for example:

413EA8A33A38AC8CCE09CC624E8B4758, and may contain categories of interest or usage data based on the use of the site by the visitor relevant to that reference you have supplied, such as user preferences and shopping basket contents.

In some cases they can contain information about what a visitor you have done on our website, for example whether you have pressed a particular button or viewed a particular page. There are a few instances where we need to record more detailed information in the cookie, for example the cookie we use to indicate that you are logged into our website. In this case we store your unique identifier and time that you logged in. In such cases the contents of the cookie are encrypted, meaning that only our website can read that information.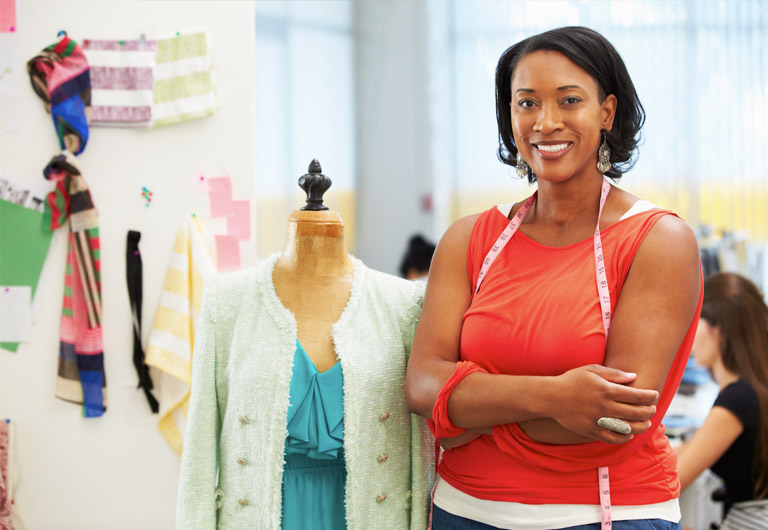 How do I control which cookies I accept?
You have the opportunity to set your device's browser to accept all cookies, to ask you when the websites sends a cookie, or not to receive cookies at any time. Not allowing cookies means that certain features of our website will not work and accordingly you might not be able to take full advantage of all of our services. Each browser is different, so check the "Help" menu of your browser to learn how to change your cookie preferences.
You can also find up-to-date information clearly explaining how to control or delete cookies on your Windows PC or Apple Mac at aboutcookies.org. To control or delete cookies on your mobile phone, you can set the 'Limit Ad Tracking' property located in the settings screen of your Apple iPhone, or by resetting your Android ID through apps that are available in the Play Store as well as referring to the device manufacturers instructions. See also the further information below on how to opt-out of third party cookies, such as those used for analytics and advertising.
Other types of cookie
We use Macromedia Flash Player to deliver certain services on our sites. To improve user experience, Local Shared Objects – or Flash Cookies as they are commonly known – are employed to provide features such as auto-resume or saving preferences. Flash Cookies are stored on a user's terminal much the same as cookies are, but it is not possible to manage them at browser level in the same way.

The Adobe website provides comprehensive information on how to delete or disable Flash cookies, either for a specific domain or for all websites – see Adobe's website for details. Please be aware that restricting the use of Flash Cookies may affect the features available to you for Flash-based applications on our sites.
Why does your website use 3rd party cookies?
We use partner organisations to provide additional services to us and to you, for example:
Analysing the use of our website to help us improve it
Understanding your interests or preferences from how you use our website
Building a picture of different types of user interests or preferences so that we and other advertisers can display advertising that is more relevant to you on our website or on other sites that you visit
Controlling and measuring the display of and performance of advertising on our website or other sites on which advertising is displayed
Most of our partner organisations use cookies that only they have access to. These cookies are called "3rd party" cookies.

To find out more information about how our partner organisations use cookies please visit their websites: Google DFP/Doubleclick, Atlas, Emediate, Criteo, Google, Omniture and Krux. More information on opting out of the services provided by our advertising partners can be found on their websites, or through advertising industry resources including the Network Advertising Initiative ('NAI') at www.networkadvertising.org at www.youronlinechoices.com.

See also the information provided above on cookies and controlling which cookies you accept. Please note however that if you opt out of cookies or similar technologies used to deliver tailored advertising you will continue to receive generic advertising that has not been targeted to your interests.